MANUFACTURER OF FOOD, AGRICULTURAL AND INDUSTRIAL EQUIPMENT
TEKMASH®, a leader in the field of hydro-dynamics, has developed unique and revolutionary technologies used for producing soy-based foods and beverages, agricultural livestock feeding solutions, liquids and chemicals based thermal heating solutions, and biodiesel.
"Innovative yet amazingly simple and effective" - this is how our customers describe us. TEKMASH® has never lost a paying customer! Using the principles of hydro-dynamics, TEKMASH® has pioneered ingenious technologies to control, harness, focus and apply the energy created by the cavitation phenomena.
TEKMASH® solutions seek to enhance resource utilization and productivity, and to add value to consumers, customers, and earth`s inhabitants while conserving or reducing energy consumption.
Agriculture, food and beverage, water and energy sectors are targeted areas for the focus of TEKMASH® applied engineering efforts.
PRINCIPAL ADVANTAGES
Reliability. In compliance with the operation manual the equipment can be in use for 10 years (not less)
Efficiency. Energy consumption for processing 1 ton of product is 3-12 kW*hour
Own production facilities.
Environmental friendliness. We do not use gas, heating elements or other sources of energy.
Trust internationally. More than 300 equipment units have been sold in the EU, Canada, USA, Colombia, Brazil, China.
Quick installation. It is necessary to provide the product input, output, power supply of 380V, cooling medium if necessary.
APPLICATIONS
in heating and hot water supply systems (gas alternative: hydrodynamic heater);
in heating directly washing media, solutions, oil products, in circulating systems;
for pasteurization and homogenization of food liquids (pasteurizer of milk, egg melange, mixtures for making ice cream, etc.);
for making condensed milk from dry ingredients according to specifications (white or boiled);
for making vegetable milk (for example, soybean milk) and pasty animal feeds based on legumes and cereals (soybean processing).
INTELLECTUAL PROPERTY
The novelty of the trend has been confirmed by a number of patents of the USA, Canada, Ukraine, Russia and 7 international applications for inventions, by introduced technical specifications, dozens of publications in the media.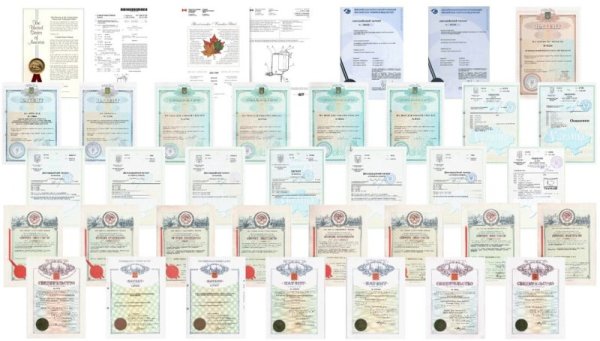 A FEW FACTS ABOUT US