Egg liquid pasteurizer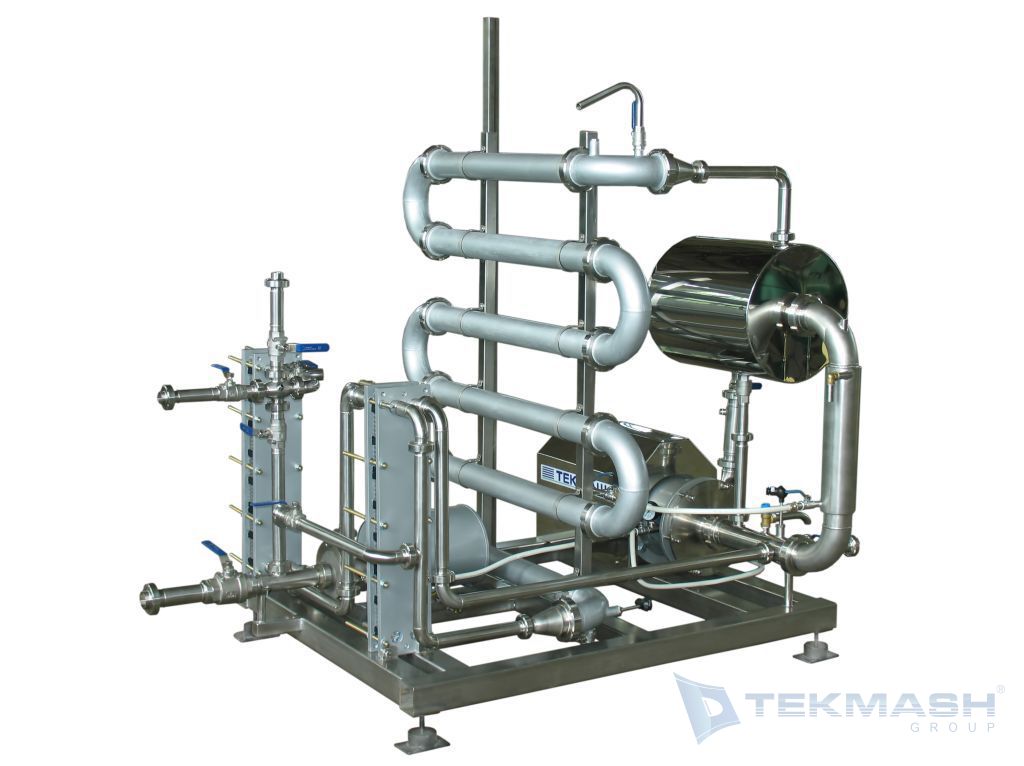 Egg processing machine »

Questionnaire »
Egg liquid pasteurizer is designed for pasteurizing, homogenizing, deodorizing, normalizing food emulsions and suspensions (egg processing). The equipment produces high-performance emulsions based on egg melanges, liquid egg-whites and yolks with the addition of dry components, vegetable and animal fats, coloring agents, vitamins, etc.
The emulsion high quality makes it possible to preserve it without layering for the period necessary for its transportation and usage. Simultaneously with thermal processing the liquid is deodorized which is conducive to the finished product (egg melange) higher marketability.
Absence of heating elements and the use of hydromechanics prevent the product burning. The equipment design makes it possible to change holding time and the processing temperature within a few minutes.
The holding temperature accuracy is ±0,2°С.
The equipment design enables its washing without disassembling by heating the liquid to 110°С ensured by TEK-PH-M hydrodynamic egg liquid pasteurizer.
TEK hydrodynamic units have no heating surfaces and do not use steam or hot water for pasteurizing egg melange. Heating is caused by liquid jets collision, friction, etc.
Equipment design and heating method are protected by patents of Ukraine, Russia, Belarus and a number of international patent applications.
The efficiency is not less than 90%. Energy consumption for pasteurizing 1 t of egg melange is not more than 10-12 kWh.
TEK-PH-M egg melange pasteurizer specifications
PARAMETER
ТЕК-1PH-M
ТЕК-2PH-M
ТЕК-3PH-M
ТЕК-4PH-M
Pasteurization temperature, °С
60-72
Motor power, kW
5,5-7,5
11-15
22-30
45-(55)
Capacity, t/h
0,4-0,6
0,8-1,5
1,5-2
3-5
Voltage, V
380
КNumber of phases
3
Average power consumption, kW?h
7,5
10-12
18-20
40-52
Overall dimensions, mm (basic packaging arrangement
1300
1100
1600
1300
1200
1600
1700
2100
2000
2900
2100
2000
Weight, kg
300
380
540
720
←
To all units